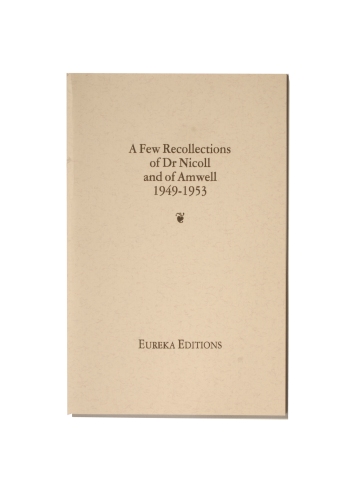 A FEW RECOLLECTIONS OF DR NICOLL 1949-1953
Diana Pettavel


A Few Recollections of Dr Nicoll and of Amwell 1949-1953 Written by a student of Dr Nicoll.

Reminiscences of life and work with Dr. Nicoll. ". . .Dr. Nicoll's birthday parties were difficult occasions. The presents were usually 'wrong' - unless one unexpectedly received a compliment for some small practical present. He often handed his presents to other people, one's most carefully chosen present being given to one's worse enemy. Later music would be played, sometimes by Marjorie Humby on the piano. One of Dr. Nicoll's favorites was the Chopin Ballade in G minor, opus 23. . . ."